A Customer Service Survey
As of August, banking providers in the UK are obliged to publish information on how likely people would be to recommend their bank, inclusive of its online, mobile, branch and overdraft services. The results come from an independent survey of thousands of personal and small business customers – and must be prominently displayed to customers across all available branches and platforms.
UK consumers generally don't switch bank providers very often. In fact, a few years ago, the Payments Council found that that we are more loyal to our bank providers than we are to our marriages: "we stay with our bank for 17 years, but only stay married for 11" reported the Guardian.
This is why so many banks market heavily to parents, teenagers and university students – they know that once they can draw them in with a strong initial offering, customers are unlikely to leave. Unfortunately, this has led to some banks resting on their laurels when it comes to customer experience.
The new initiative, launched by the CMA and FCA, is built to tackle this head-on. The government bodies say that they want to drive up competition between banks. Adam Land, Senior Director at the CMA, said:
For the first time, people will now be able to easily compare banks on the quality of the service they provide, and so judge if they're getting the most for their money or could do better elsewhere. This is one of the many measures – including Open Banking and overdraft text alerts – that we put in place to make banks work harder for their customers and help people shop around to find the best deals for them.
Taking the opportunity
The banks who have ended up at the bottom of the customer service survey are in severe trouble, and their only option is to adapt as quickly as possible. These banks will need to consider how technology, design and cultural changes could improve their customer experience. Their priority should be that by the time the next survey comes around, they are recognised for significant improvements to customer satisfaction.
But these banks shouldn't just look to their competitors in an effort to merely catch up. Instead, they should look to the future. Banks should take this opportunity to examine the reasons their customers are discontent and assess the solutions available that could remedy and revolutionise these areas.
Conversely, those who came out on top of the survey have something to celebrate. In fact, First Direct has already started a marketing campaign based around the results. Metro Bank, Barclays and Nationwide also have areas they can shout about to their customers. But this doesn't mean they can relax. The CMA and FCA created this initiative to drive competition. If the banks currently leading for customer service wish to remain ahead of the pack, they too will need to continue to innovate and push themselves further.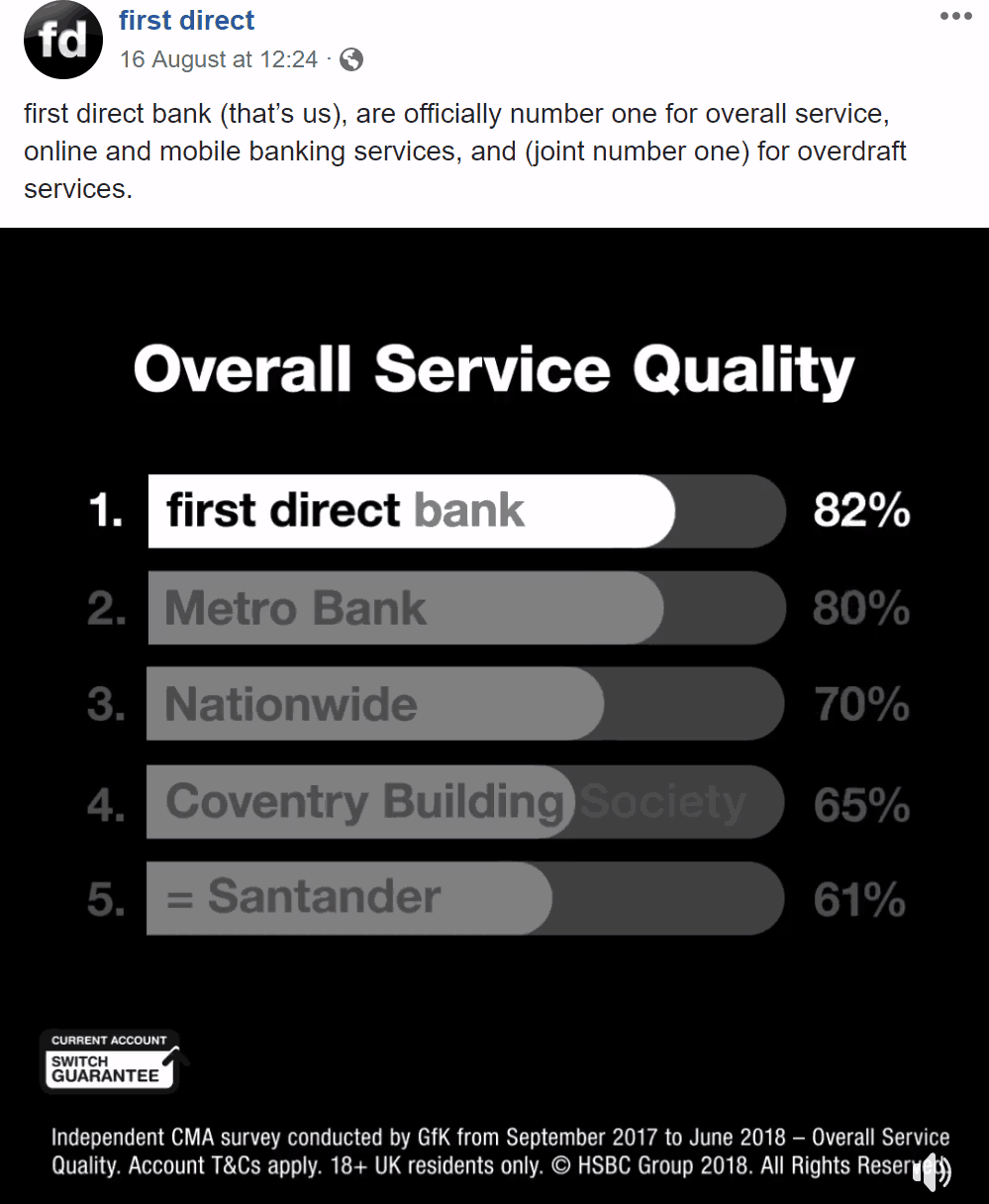 The NextGenBank
Auriga's WWS software provides a modular solution, ideal for creating the next gen banking experience.
For instance, banks looking to reduce branch queue times and deliver a more integrated customer experience might consider WWS ATM – enabling their ATMs to offer more self-service functions. Staff can focus their efforts on customer experience and more complex matters, while ATMs and assisted self-service devices instead cover the more basic functions of a bank branch. Our one-to-one marketing solution can then be integrated with WWS ATM, so banks can gather customer feedback about their experience, as well as deliver tailored marketing campaigns. WWS Customer Management might also be considered, to reduce waiting times, and ensure that staff are armed with the customer information they need beforehand.
A clear area of focus for many banks will be mobile and online payments. WWS Mobile provides the ultimate "bank in your pocket" experience. As an integral part of our Omnichannel suite, banks will be able to see any transaction that takes place through the service, providing valuable data that can benefit both customer and provider in the long run. Equally, WWS PC provides comprehensive internet banking services, with superior accessibility, security and integration.
Ultimately, the number of solutions on offer are numerous. But banks should prioritise one thing above all: that they offer a seamless, integrated, real-time and complete experience for customers – whether on the move, at home, in-branch or on a call.