Valuable relationships
Auriga has developed partnerships with some of the most renowned academic institutions and is a member of the main international associations in the industry.
It upholds an important commitment to act as a leading player in the improvement of the market culture, definition of the most innovative standards of quality of products and research and enhancement of new resources and competences.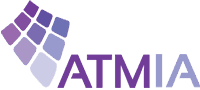 ATM Industry Association
The reference association for the industry at an international level, which today includes over 2200 members in 60 countries.
GO TO WEBSITE
---

CEN – European Committee for Standardization
Although the CEN ISSS/XFS is a standardization entity, the set of rules and specifications are mandatory in order to be able to run in a real ATM Multivendor environment. WWS Client (the Smart Client application on the ATM) is fully compliant with all specifications of CEN ISSS/XFS starting from version 3.0.. Additionally Auriga is a core member of the WorkShop CEN ISSS/XFS, assuring Customers the compliance of products to this standard and promoting all actions required to answer the customers' needs.
GO TO WEBSITE
---

EBA – European Banking Authority
The EBA acts as a hub and network of EU and national bodies safeguarding public values such as the stability of the financial system, the transparency of markets and financial products and the protection of depositors and investors.
GO TO WEBSITE
---

ATM Security Association
Auriga is an ATM Security Association associate member.
Auriga is an ATM Security Association associate member. Part of the ATMIA network, the association aims at bringing manufacturers and their suppliers together with the common target to create vendor independent standards for security solutions within the industry.
GO TO WEBSITE
---

ECSO – European Cyber Security Organization
ECSO, whose main goal is to develop a competitive European cybersecurity ecosystem, to support the protection of the European Digital Single Market with trusted cybersecurity solutions, and to contribute to the advancement of European digital autonomy.
GO TO WEBSITE
---

ATEFI
ATEFI is the Latin American association of operators of electronic transfers of funds and information services It promotes and ensures the exchange of information among associates, the development and competitiveness of electronic funds transfers and information services in the Latin American financial sector.
GO TO WEBSITE
---

Nexo
Auriga is an Associate Member of nexo, an international non-profit association founded by key industry players. The mission of nexo is to promote the widespread acceptance of the nexo protocols, a series of standards to ensure interoperability between card acceptance and acquiring solutions, integrated retail and terminal management systems.
GO TO WEBSITE
---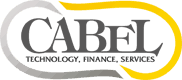 Cabel
Auriga is partner of Cabel I.P. the first company operating in its field having a banking ownership. It was constituted according to the Payment European Directive (PSD) and has been operating since 2011. It offers payment services to companies, families and public administration offices, directly and through associate banks.
GO TO WEBSITE
---

Università degli Studi di Bari
GO TO WEBSITE
---

School of Management del Politecnico di Milano
GO TO WEBSITE
---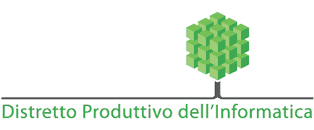 District of Information Technology Production
Auriga is part of the Distretto Produttivo dell'Informatica (District of Information Technology Production), a network of IT businesses recognised by Regione Puglia, whose purpose is the development and promotion of member companies who believe in the digital economy and its ability to innovate the processes of social transformation and interaction.
GO TO WEBSITE
---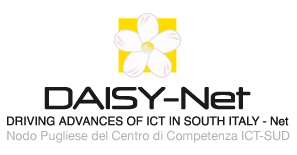 Daisy-Net
In 2010 Auriga signed up to participate in the share capital of Daisy Net S.c.a.r.l., a company that is a non-profit consortium whose mission is to enhance the value of skills, expertise and experience developed by research centres and universities in Pugliain the field of ICT.
GO TO WEBSITE