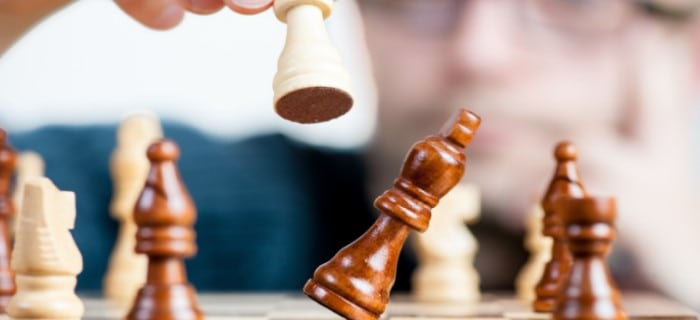 The UK's Court of Appeal has ruled that supermarkets and shops should not have been charged separate business rates on cash machines outside their premises.
The government decided in 2013 to allow local councils to charge business rates on cash machines installed on the outside walls of shops and forecourts, and bills were sent out to retailers in 2014, backdated to April 2010. Major retailers, including Tesco, Sainsbury's and the Co-op, launched a legal challenge.
But the court ruled today that about £300m retailers have already been charged will have to be refunded. Some of the money will come from the government, some from local authorities.
Bryan Johnston, real estate litigation partner at Dentons, who acted for Sainsbury's and Co-op, said: "The Court of Appeal has delivered a decisive and pragmatic judgement in favour of the retailers seeking to avoid ATM sites being treated as separate property units for business rates purposes.
"The decision is fundamentally good news for retailers, operators and more importantly users of ATM machines. Business rates are under intense scrutiny and the property occupation based system is putting ratepayers under intense pressure as retail habits change and ratepayers feel the financial pinch. This decision is at least some resistance against the wave of rating pressure. The decision should also make the provision of an ATM network more viable, something of importance in areas where banking services are limited."
He added: "The court has rightly rejected the lower tribunal's artificial determination that the retailers only controlled ATM sites facing into the store, but not those facing outwards. This ignored the actual control the retailers exercised over both types of site. The Court of Appeal has fully understood the importance of ATMs enhancing the retail offer of the retailers and the 'unassailable' conclusion that the retailer as well as the bank derives direct benefit from the ATM.
Mark Aldred, banking specialist at software firm Auriga, said of the decision: "This is a welcome relief for our high streets, local communities and economy. Access to financial services is critical, and ATMs are part of this lifeline.
"As banks close their branches and leave communities financially isolated, we need to ensure businesses that operate ATMs are able to do so cost-effectively. With this relief from the prospect of extra costs, businesses that have ATM machines can think about how to prove their value and offer even more to the local community.
"With the right technology they can offer banking services and community services such as bill payment, opening accounts and organising loans, making them key to financial access in the future."
Johnston added: "Business rates remain an especially sore point for retailers. The revaluation in 2017 saw many rates bills rise. This along with rising wage costs and falling demand on the High Street has fuelled a perfect storm.
"The chancellor threw retailers a bone in the budget by providing a one-third reduction in rates bills over the next two years for occupiers of retail property with a rateable value below £51,000. However, this is unlikely to be of any comfort to medium and larger businesses."