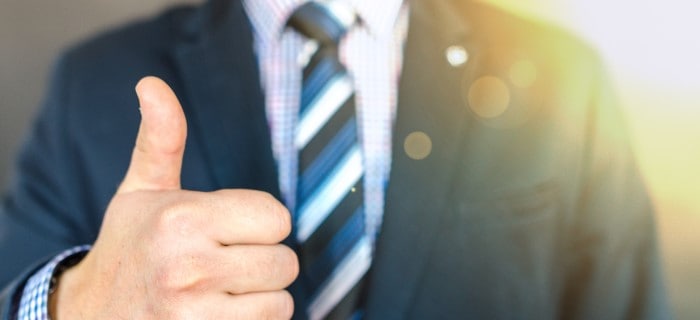 Branches have been ever evolving since the first ATMs were installed over 50 years ago. Today, bank branches are evolving at an accelerated pace as part of the new omnichannel strategies being adopted by banks.
The bank branch of the future is being reshaped by the strength and limitations of digital disruption. Bank branches need to complement and enhance what are becoming customers' primary online and mobile channels. They can do this by providing the face to face, advisory and personalised interactions that pure digital channels cannot fulfil or to a quality that customers expect and value.
So how can banks cultivate and motivate the staff who will be crucial to the success of their next generation bank branches?
The value of people skills
Ironically, as banking becomes more digitised, the bank needs staff with stronger, richer people skills in communication, empathy and problem-solving.  Customers are going to go to their branch for specialised advice and access to expert financial knowledge in fields like mortgages and wealth management. These skills and knowledge need to be developed and maintained by banks. However, the real value to customers comes from how the bank has ensured it has staff who can marry their expert knowledge with an ability to deliver complex advice with real sensitivity to customers' individual needs.
Allied to this will be how alert branch staff are to recognising individual customers as they come into the branch. Staff who are trained to welcome customers, resolve general enquiries and can properly handover a customer to a specialist colleague, are going to be so crucial in creating positive branch experiences.
Technology can augment these interpersonal skills through how real time data analysis can provide the best recommendations for engaging with a customer at a specific point in time. Tablets used by reception staff and advisers can be alerted to everything from whether a customer is in the branch at an ATM, whether they have requested a meeting, how long they've been waiting to be served as well as all their financial history and profile. This technology is likely to see the role of the Chief Data Officer becoming even more important
Digital and management skills
Digital skills are vital to how banking staff ride out the dynamic change affecting the industry. Equally important is how the bank selects and trains staff with adaptability and team working as key characteristics. The need to keep pace with how banking is changing means having staff who can absorb new ways of working rapidly and with ease.  As banks accelerate plans to transform branch banking, a strong team ethic can ensure that staff keep focused on delivering positive customer experiences regardless of the pressures and distractions.
Managers need to consider how they can best motivate and steer their teams through this disruptive phase. To deliver more positive customer experiences will be facilitated by how positive the workplace experience is for staff. This depends on whether staff have the right tools and information to treat customers as individuals including the ability to make on-the-spot judgments on new financial arrangements. There's also a need to consider how staff are rewarded on delivering positive, thoughtful and attentive customer experiences rather than hitting sales and marketing targets. In fact, positive customer feedback from this improved experience can increase the morale of the branch employees.
Rethinking the bank branch for the age of digital and self-service banking cannot happen without re-imaging the workforce too, and new ways of managing them, for example agile project management.
While customers are choosing digital for their core banking services, many also want contact with human beings who can properly understand their financial affairs. Banks will want their remaining branches to add value and market differentiation and this will come from how they have invested in and harnessed their unique human capital to deliver better personalised customer experiences