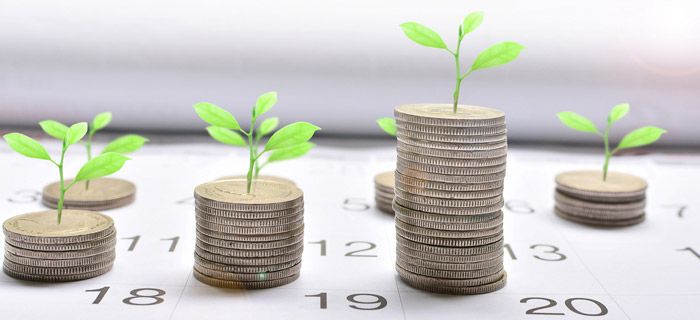 Kids as young as seven can understand money, so why aren't we teaching them?
Personal debt in the UK has reached epic proportions – with stats showing that people owe over £1.58 trillion. And yet, it's still not compulsory to teach financial literacy in primary schools, something that experts believe will help to make young people more financially savvy.
According to Young Money, a charity that specialises in financial education teaching resources, children form financial habits from the age of seven, yet financial information isn't taught until secondary school.
Now more than ever, children have to make crucial financial decisions, such as taking out loans for university and choosing the best mobile phone plan. Without comprehensive financial education in schools, young people might be more at risk from debt and exploitation.
What is financial education?
Financial education doesn't need to be a tedious in-depth discussion of the stock market. "It can be as simple as learning what saving is and what money means," explains Margaret Ambrose, Young Money's head of public affairs and public relations.
A report commissioned by the think tank, Easy Money: The Ticking Timebomb of Generation Debt (2017) questions: "What kind of society repeatedly and relentlessly targets its children with temptations to get into increasing amounts of debt?"
The report quotes a teacher who voices concern about the lack of financial education. "There is an increasing concern that students are simply not aware of what is going on around them in the world of finance and given the scope and impact it has on everyone, it is an area we must address."
In the same report, another teacher told researchers: "The pressure to get into debt is horrendous: in a capitalist society corporations spend billions advertising their products, while the media portrays being rich as being cool."
What are schools teaching kids about money?
In 2014, the government recommended making financial education a key part of the curriculum, saying it's important to "enable students to manage their money on a day-to-day basis, and plan for future financial needs".
However, a spokesperson from the Department for Education told i that "although there's nothing stopping primary schools from developing financial education, it's not compulsory."
Moneysaving blogger and mother of three Emma Bradley thinks that kids could benefit from much more financial education in schools. "In school nowhere near enough is done – payslips and tax should be taught and explained for example. As a former teacher I know young people want to understand and learn this too. Budgeting should be taught in a practical maths lesson in the same way other topics are taught."
And that's what Young Money is trying to do. Michael Mercieca, CEO of Young Money/Young Enterprise explains how a planned programme of financial education in schools starting from primary level is essential to ensure that school leavers are capable of managing their money and making more informed money decisions.
He adds how it has never been more crucial to ensure that students are financially capable: "With rising personal debt levels, an increasing number of financial decisions that young adults face from saving for pensions to negotiating borrowing products, and technological change providing an increasing number of opportunities to spend."
Children enjoy making money, and learning how to make money. Stride goes into schools to teach children about business skills, and in particular how to budget and understand profit and loss.
The Stride 'Putting Young Minds to Work' courses are practical – each team gets £40 at the outset from which to build a micro business. They then have to repay the £40 through selling their products – and the winning team will have made the most profit.
Nikki de Bruin, co-founder of Stride told i: "What the national curriculum should be doing is "making it real". For us, that means learning by doing, giving young people the responsibility of managing money, making spending decisions and setting budgets that mean something to them.
"The curriculum should also extend to primary schools, where children's minds are open to new ideas and educators can create a solid foundation to build on in senior school."
Helen Page, group innovation and marketing director at digital banking service B and CYBG and mum of five, told i about the different techniques that worked for her when it came to her own family. "[Setting my daughter a weekly food budget] helped my daughter understand the true cost of a weekly shop and learn how easy it is to spend much extra without thinking about it. It also showed her pitfalls like being seduced by multi-offers she might not have time to eat."
When rates of debt are so high, it's important that children develop a sense of financial literacy from a young age and aren't swayed by their parents' poor saving skills or "arithmaphobia" – a fear of numbers. This is why moving financial education to schools can help.
How can parents support their children's financial education?
There are plenty of ways parents can help to develop financial responsibility too. Mark Aldred who has worked in the technology side of banking for several decades and works for Auriga told i: "Everyone says give kids a clear jar to save their money. Don't choose any old jar. Use a spaghetti jar that's taller than usual so they can see how money collected actually grows. Take them down to a bank that has one of the new machines for collecting loose change and deposit it into an account."
Even very young children can also learn what money is and it's value, which will help them save further down the line. If they want an ice cream, they can learn to understand the processes that need to happen to get that ice-cream. For example, withdrawing cash from an ATM, paying in change, and making sure they have the exact change back from the vendor.
A KPMG study in conjunction with YouGov found that when 25-34 year olds were asked where their paypacket went, they replied that 42 percent went into repaying debt, and just 25 percent into saving. When 18-24 year olds were asked, they replied 20 percent to debt repayment and 13 percent on saving.
Ms Page told i: "We all need a healthy relationship with money and childhood is the best time to provide a safe environment in which young people can develop good financial habits. It's important for children to understand early on that money doesn't grow on trees!"